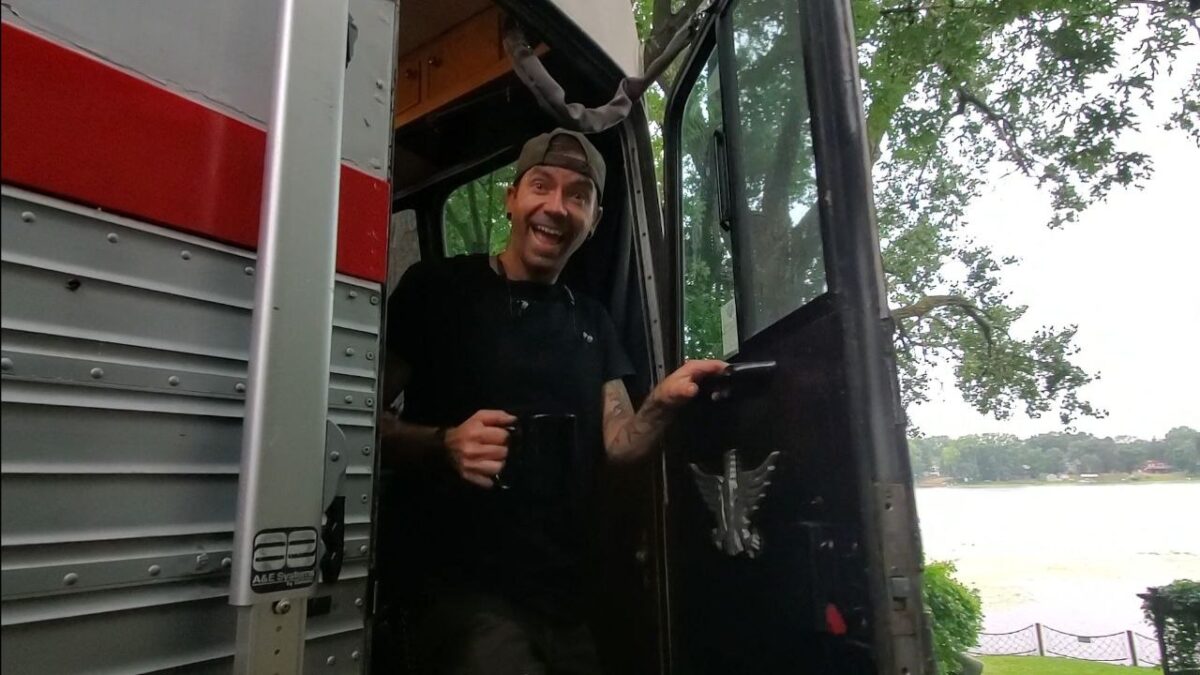 Weekly Update: A week of projects
VIDEO UPDATE: If you're reading this in an email, you can click on the image above to go straight to the video.
In our last video, we talked about sharing our faith in the everyday. (Watch here) This week is a short update, since we didn't have guests, we took advantage of working on a few projects. Here's what we cover in this video:
JD asked for prayer last week on working on replacing the Suspension shackle in the bus. It was so nice not to have to bring the bus somewhere else to work on it, but as predicted a 30min project quickly became a 5 day project, and it's still ongoing.
PRAISE: JD didn't loose his finger… it could have been bad, but God protected him!
Lia finished painting the many many ceiling boards that we plan to install in the bus to finally finish out or ceiling. It's looked rough for a long time, and we're ready for a more finished look (especially since its closer to your head than a normal house ceiling.)
We invited some friends over to swim and play in the lake from our homeschool co-op!
As a family we attended a picnic put together by our church for homeschool families. Lia attends a monthly gathering for moms that homeschool and it has been so lifegiving for her, but this time was so fun to bring all the kids and dads together!
Prayer Requests
Healing for JD's Mom. She is in the hospital, and the doctors pinpointed her pain and are treating her, but continued prayer for FULL restoration. Amen!
Wisdom in trip planning. We'll be in Minnesota for most of the summer, and have a few possible short trips planned in August, but those are still in the air. This fall we anticipate traveling in the bus again away from MN with a for sure stop to our new property in Arizona. But we really want to lean in and listen to where the Lord is leading us.
Installing the new Suspension Shackle on the bus. Finishing out the job before our next guests arrive.
---
TELEGRAM
If you haven't joined already, we encourage you to join our channel on Telegram, where we've been posting short updates in real time. We posted a few clips of the bus projects JD's been working on. Download and find our channel at the following link: https://t.me/+-vH59gjLAfM5MThh
We love you guys, thanks for watching/reading and we'll see you in the next video!
Lia & JD