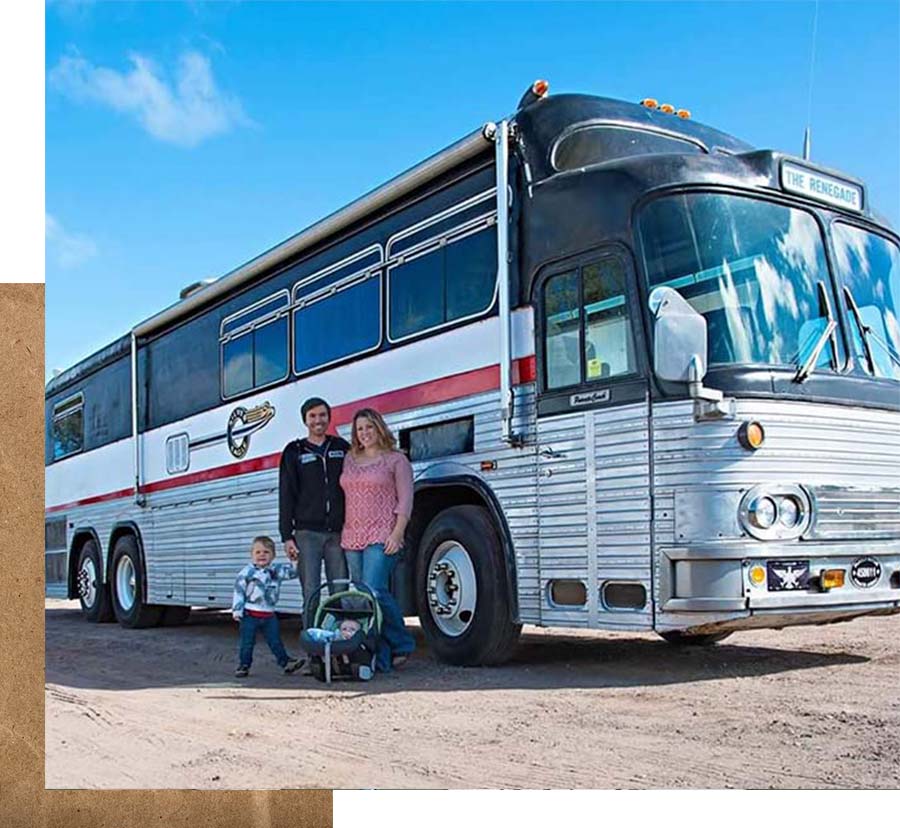 Why did we choose the name
The Renegade Life?
We don't want to be outlaws or rebels to the law, we just want to live a life different than what the world puts on us. We want to live a life trying to follow Jesus, and if you read the new testament you'll find that he definitely lived a life different than the world. An unconventional life. A Renegade life.
We feel God has called us to travel in the bus and share Jesus with those we encounter on the road, and those in the RV community. Your calling will likely look different than ours, but by joining us on this journey we hope to spur each other on toward a common goal – To be like Him.
THE HISTORY OF HOW I GOT HERE
Working on the yearbook in high school sparked my passion for layout and design.  I went on to attend college with a double major in Graphic Design and Print & Prepress. I worked in the corporate world for nearly 10 years doing graphic design, print project management, and photoshop. Some of my favorite projects included magazine ads for Target and packaging for Best Buy. If my schedule allows, I'll still take on a random freelance design project, but it's no longer my main focus.
Many of my favorite hobbies include a dash of art and creativity, like wood-burning, sewing, and jewelry. Instead of shopping, I'd much rather be outside swimming in the lake, riding bike, hiking, or reading in my hammock. But Most of all I'm a huge extrovert. I LOVE being with people! The perfect day would start with lots of friends hanging at our house on a hot summer day, swimming and boating on the lake all day, and ending with relaxed conversation around a crackling bonfire.
Photoshop and photo retouching have been a passion and growing skill of mine since college. I worked in photoshop every day when I was in the corporate design world. This skill followed me into freelance design work. Many images need to be manipulated to fit print and web design layouts. Backgrounds need to be extended, or objects need to be removed, blurred or darkened in order for the type to be readable.
My love for photography developed in college after my dad gave me his manual film camera that he used in the '70s when he was a wedding photographer. He taught me everything about the technical side of manual film photography. It seemed I was always being asked to photograph friends for various occasions because I had a "nicer camera." Then after I purchased my first digital camera I fell more in love with photography by experimenting with posing! How easy it was to just glance at the back of the camera! Not to check exposure (I already had that nailed down) but to check composition and how good my subject looked with different poses! Because my design background included mastering photoshop I was able to give my portrait photos that extra sparkle that my friends quickly fell in love with. As you can guess, it wasn't too long before I continued mastering my craft and providing a professional service.
After we welcomed our 2 boys into our family I cut back on photography and started focusing more on retouching. It has allowed me to spend more time with my family while still doing something I enjoy.
We generally send out a video update once a month.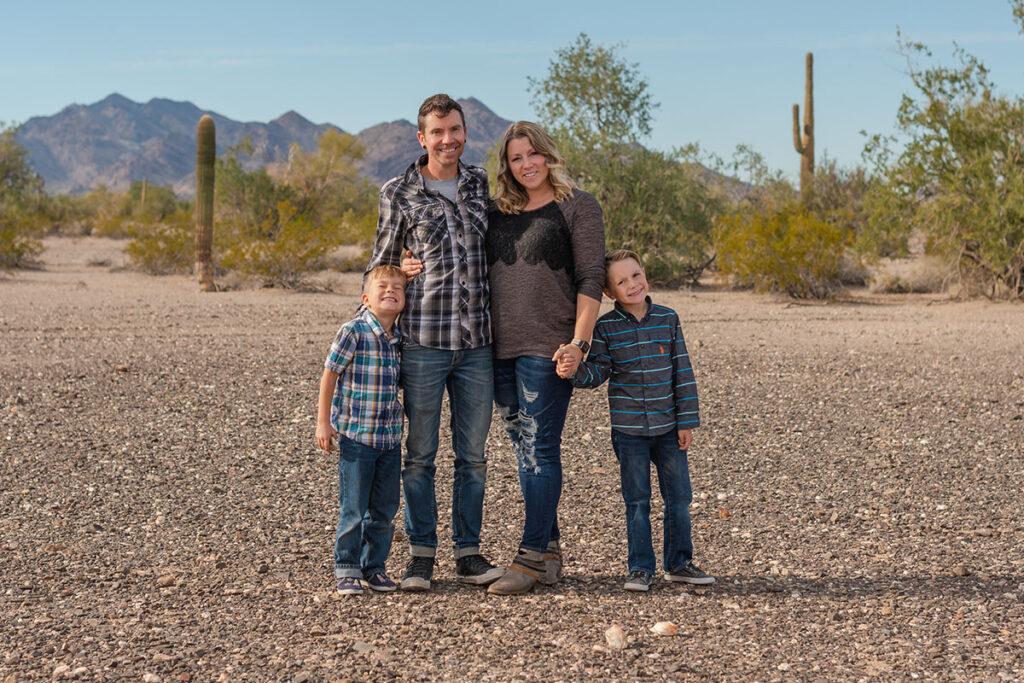 We generally send out a video update once a month.