Graduation is a pivotal point in life. You stand on the threshold of venturing out in pursuit of your own dreams, while remembering the hard work you've put in to reach this momentous occasion.
Your senior photos shouldn't be boring or monotonous. My senior sessions provide you variety by allowing you both classic portraits [looking at the camera and smiling] as well as fun casual journalistic photos. I'll allow you to have multiple outfits and professional makeup application is included so you look your absolute best.
Pricing kept simple. The session fee is all-inclusive. One price for my time and talent during your session in addition to the time spent retouching the images. Your final retouched images will be ready for download in a personal online-gallery. You will be able to order prints and products at any of your own favorite venues or have the option to purchase professional quality prints from The Renegade Life at discounted rates.
Professional Makeup Application
20-30 Retouched Digital Negatives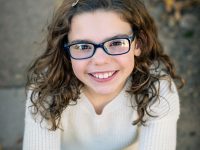 Getting my senior portraits done by The Renegade Life was a perfect way to start my senior year. I felt comfortable, and better yet I felt beautiful all day long. My personality was evident in my pictures, and I couldn't have been happier with the results.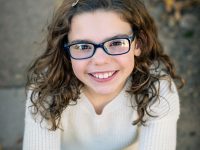 Thank you Lia for not only the beautiful pictures of Chelsea, but also for the wonderful day that we spent in Stillwater. From the [makeup] makeover to all the fun we had, it was truly an unforgettable day.
-Renee (Chelsea's Mom)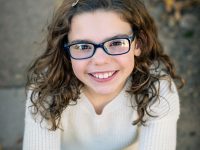 The Renegade Life Photography will go the extra mile to work with you to make sure you are 100% satisfied with your photos!
-Rebecca
SENIOR YEAR
IT'S YOUR TIME TO SHINE
Do you offer digital files or images
Yes – We are in a digital age, and with our all-inclusive package you will receive digital negative files included in the session fee. I do, however stand firm on the belief that pictures are much prettier when printed and hung & shared as art.
What type of editing is included?
I personally edit and retouch each image that appears in your final gallery. Only the images deemed creditable as professional in quality and within my artistic standards are selected and then edited. My standard retouching process includes artistic editing with a bright and natural to real life color, in addition to blemish removal, skin smoothing, and any other basic retouching deemed necessary. Special requests beyond standard retouching may incur an additional fee.
Where do sessions take place?
I shoot at a wide variety of locations all over the Twin Cities Metro area, but the final choice is up to you! I usually present the best options based on each client's style and preferences and then we work together to select the perfect locations for you. While I no longer have a studio and shoot primarily outdoors with natural light, I do have external flashes that can be set up virtually anywhere inside. 
When is the session fee due?
The session fee is due at the time of booking. This fee reserves your session date and time. The Renegade Life will not hold any dates until your session fee is received. There are absolutely no exceptions.
When will I get my photos?
Your gallery of edited images will be delivered within 15 days of your session date. You have full access to download, print, share & enjoy your photos!
What happens if it rains?
We may have to re-schedule if the weather does not cooperate. I'll check the weather forecast the morning of the day of your session to make sure we will have good weather. We can shoot in the drizzle and snow, but not if it's pouring, or a blizzard. In those cases we'll need to reschedule.
 LET'S CAPTURE YOUR
SENIOR YEAR